HELMUT BECSKEI –
NEW SALES AND MARKETING POWER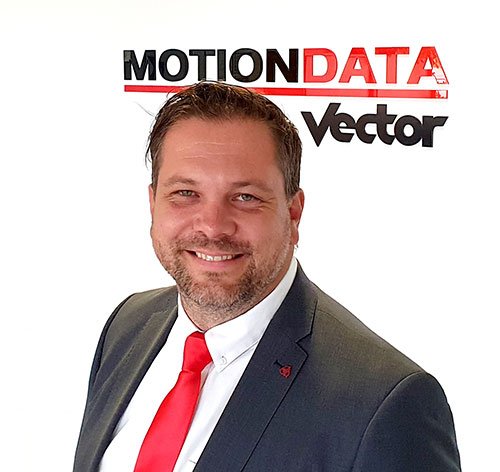 Since the beginning of September 2021, the experienced sales and marketing professional Helmut Becskei has taken over the position as Sales & Marketing Manager for the DACH region at the MOTIONDATA VECTOR Group.
Helmut Becskei (40), who was born in Graz, will take over the agendas of MMag. Mario Pichler with immediate effect, who has been at the helm of the Sales and Marketing departments in recent years. Mr. Becskei leads a 13-strong sales team in Austria, Germany and Switzerland from the headquarters in Graz.
Helmut Becskei has impressively proven his leadership qualities in the past years. His many years of professional experience in sales and management in the industrial sector as well as his previous ERP responsibility undoubtedly predestine him for the challenging task of operational management of sales and marketing.
Mr. Becskei brings, in addition to the completed master's degree in the areas of "Intern. Marketing and Sales Management", Mr. Becskei also brings 7 years of corporate experience at SIEMENS AG in Austria and 18 years of sales experience in the B2B sector.
"We are convinced that with this latest step we are securing a future-oriented further development for our company. The impressive professional competence and experience of Helmut Becskei form very good framework conditions and an optimal basis to further expand and sustainably sharpen the customer-oriented focus in sales and marketing".
emphasizes MMag. Mario Pichler, who has taken over the management of the MOTIONDATA VECTOR Group since the beginning of October. Welcome on board – we are looking forward to a good and successful cooperation!
Helmut Becskei and his team are looking forward to their future, manifold tasks with high motivation and pleasure and will push them forward with great commitment.
If you want to network with Helmut Becskei, you have the opportunity here:  Helmut Becskei on Linked in