Good business despite social distancing
With the MOTIONDATA VECTOR Group's online tools, automotive companies improve their turnover! Social distancing due to the corona situation is firmly anchored in people's minds, because the customers of the car companies inform themselves, book and order significantly more via digital channels. So that car dealerships do not miss out on these increasingly frequent online transactions MOTIONDATA VECTOR Group offers its customers the service where they are increasingly frequent – on the smartphone or tablet with its online tools. Because customers are used to simple business transactions as with Booking.com or Amazon. That's why we not only make the automotive businesses visible, but also strengthen the workshop utilisation and sales with our solutions.
.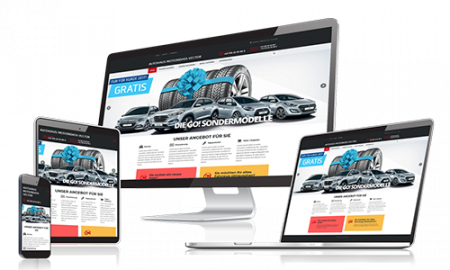 With the Website Package you will continue to reach your customers and gain new customers. That you can be reached 24/7 by your customers MOTIONDATA VECTOR Group offers a web presence that is precisely adapted to the CI of the car company and presents the complete range of vehicles and services. The website is optimised for all end devices such as mobile phones, tablets and screens.
In addition, Online Service Booking simplifies the booking of workshop and service appointments, picker appointments, vehicle preparation or tyre changes. This tool is integrated into the website so that customers can make their appointment requests around the clock. The current figures from DENZEL car dealerships can confirm this. They were able to look forward to well over 500 appointments at 19 locations, all of which were booked in just under a month using the Online Service Booking on the newly launched website www.denzel.at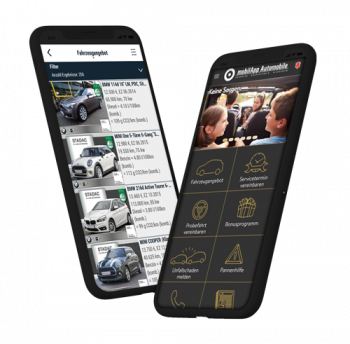 The mobilApp also shows your business at a glance and offers chat and contact functions in addition to the vehicle range. Simple online appointment bookings such as service appointments and test drives, as well as the direct sending of push messages to the customer's smartphone improve customer loyalty.
With these online tools, you can offer your customers an innovative service that meets the expectations of today's customers and thus increases customer satisfaction and customer loyalty, but also additionally raises the capacity utilization and sales targets of the automotive companies.
Take precautions now – better today than tomorrow!
For further questions about these products, please contact us by e-mail at sales@motiondata-vector.com or by phone 0043 316 / 25 55 99 – 1130