Sustainable 360° solutions for automotive companies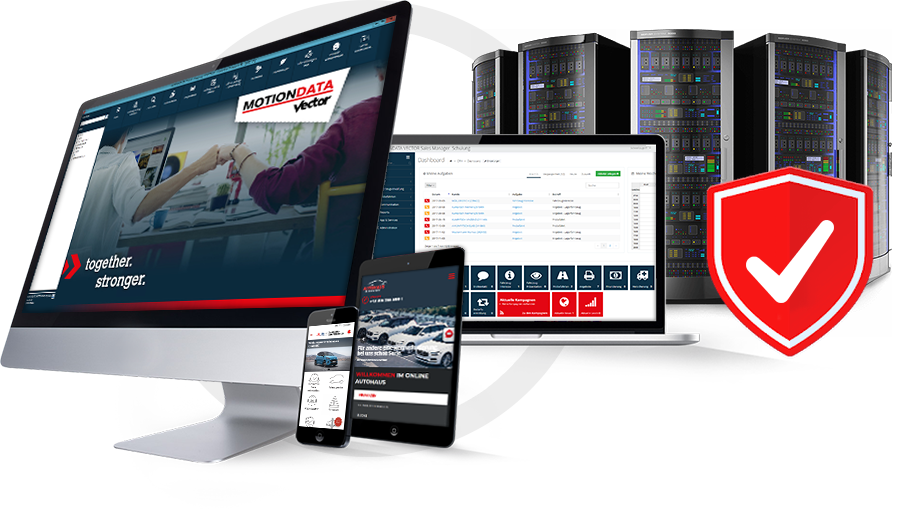 The MOTIONDATA VECTOR group offers IT-complete solutions for motor vehicle companies independent of their company size. With our 360-degree solutions we cover all operational procedures of the KFZ enterprises by our Produktportfolio and make the KFZ enterprise thereby lastingly successful and efficient. The product portfolio of the MOTIONDATA VECTOR group includes DMS solutions, the sales manager, the web portfolio, app solutions and IT services.
The two DMS systems MOTIONDATA DMS and CDP Car Dealer Package are each with over 30 years industry experience and more than 1,800 installations in 10 countries and more than 14,000 users one of the most established ERP systems of Europe and cover over 40 marks. As cloud solutions, both systems are available in three editions as required. With more than 300 modules and interfaces, we offer a customized solution for every customer more about MOTIONDATA DMS or CDP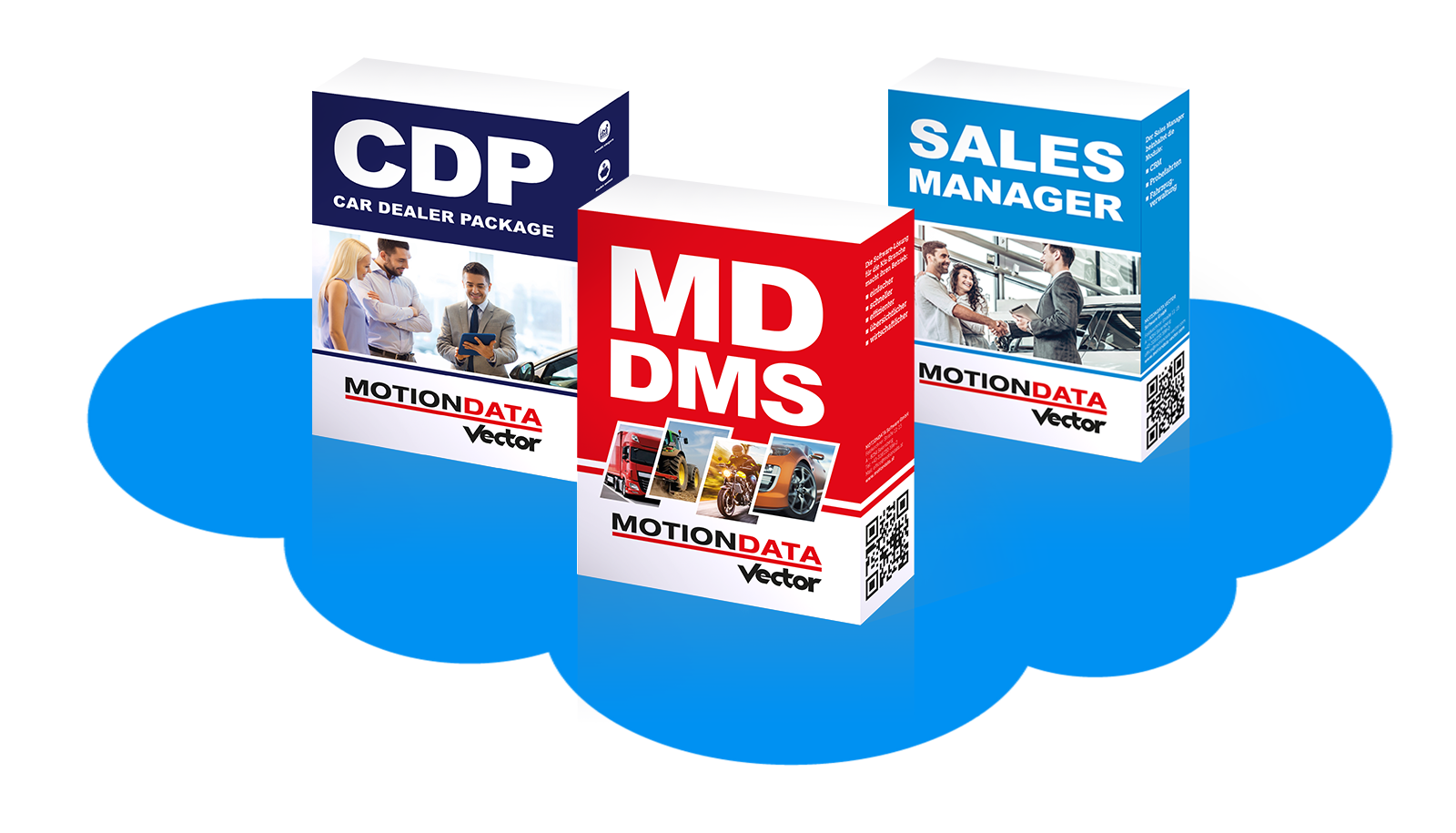 The Sales manager supplements the two Dealer management systems MOTIONDATA DMS and CDP Car Dealer Package with the professional customer relations management optimally. The MOTIONDATA VECTOR Sales Manager consists of several modules and can thus be used individually for your requirements. From the classic CRM including test drive manager to the distribution of your vehicle stock to additional sales channels, such as your website or online vehicle exchanges, all necessary sales processes are supported. More about Sales Manager
The Web Portfolio increases your online business with the following products. The website package offers you an online presence optimized for all devices. We offer the filling, visitor analysis, search engine optimization and guarantee that the website works perfectly on mobile devices. More about Web Portfolio
Online Service Booking ensures optimal capacity utilization through simple appointment bookings: With the Online Service Booking web tool, your customers can easily make appointment requests for workshop and service appointments, picker appointments, vehicle preparation or tire changes.. More about OSB
The approval database (GDB) enables the creation and editing of type and approval data, data submission to the GDB of the Austrian Insurance Association and quick and easy processing of feedback/error logs. More about GDB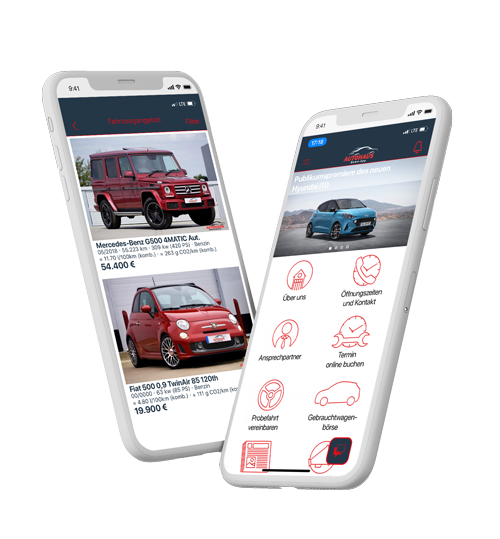 Our IT services guarantee state-of-the-art infrastructure and security solutions. An optimal infrastructure is the basis for your software to run error-free. We are happy to advise you on the procurement and maintenance of your IT infrastructure – from the server to the individual PC, the suitable Internet connection to innovative backup and security solutions. Read more.
For further questions about these products, please contact us by e-mail at
sales@motiondata-vector.com or by phone 0043 316 / 25 55 99 – 1130