Make your car dealership available online!
It has never been more important than now to be available online. In times of temporary plant closures and exit restrictions, online access is increasing massively. We show you three solutions how to make your business not only visible but also sustainably profitable.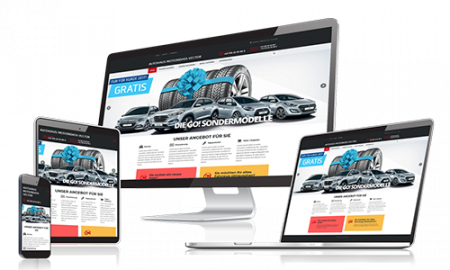 Perhaps no longer so satisfied with your Internet presence? Is your website not quite up to date anymore, but you did not have time to take care of it? Maybe the current phase is the best time for improvements. With the Website Package you can continue to reach your customers or gain new ones!
That you are available to your customers 24/7, we offer you a web presence that is exactly adapted to your car operation and your CI and present your complete range of vehicles (directly from our sales manager) as well as your services. The website is optimized for all end devices such as mobile phones, tablets and screens.
More information about the Website Paket or directly to the Demo-Website.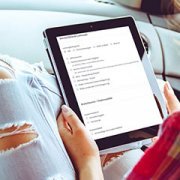 Simple business transactions as with Booking.com or Amazon – With the Online Service Booking, booking workshop and service appointments, picker appointments, vehicle preparation or tyre changes has never been easier. This tool is integrated into your website so customers can make their appointment requests around the clock. The request is automatically entered into the scheduling of your DMS, where it is confirmed by SMS, email or phone. With Online Service Booking, you offer your customers an innovative service that meets the expectations of today's customers and thus increases customer satisfaction and customer loyalty.
More informationen about Online Service Booking or test it directly to Demo-Website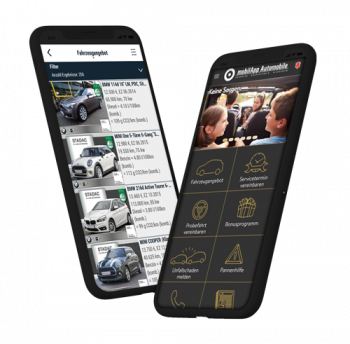 The mobilApp shows your business on your customers' smartphones at a glance:
Your opening hours are extended to 24 hours/7 days a week without additional staff.
Interested parties have your complete range of vehicles at a glance and can contact the seller online with chat and contact function.
Customers can view extensive vehicle master data including the invoice history from the DMS.
Customers can request appointments for test drives online or book appointments in the workshop, which will directly land in the schedule of your DMS.
You can send push messages directly to the customer's smartphone and thus improve customer loyalty.
With the App Manager you can easily operate the mobilApp. User activation and administration as well as the most important key figures of the mobilApp itself are available to you. The mobilApp is available for iOS and Android. Take advantage of the benefits of communicating with your customers via smartphone and order now using the order form.
More information to mobilApp
These three instruments are not only a support during the Corona crisis, they are a long-term and sustainable investment.
For further questions about these products, please contact us by e-mail sales@motiondata-vector.com or by phone 0043 316 / 25 55 99 – 1130